SERVICES
ASSET MANAGEMENT: New revenue from your obsolete electronics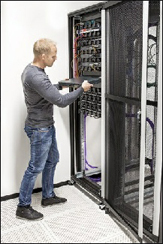 Computers, servers, cell phones, TV's, copiers, scanners, you name it:
Storing obsolete electronic equipment is a great way to lose money.
Let COM2 Recycling Services repair and upgrade your obsolete electronic equipment for top resale value that can generate unexpected revenue.
COM2 accomplishes this through fully vetted, worldwide resale channels for tested, working equipment. All resale is conducted in accordance with the international Basel Treaty which requires that only viable electronic products, and not e-waste, are exported to developing countries.
Services include:
• Electronic asset appraisal
• De-installation and removal
• Data sanitization or destruction
• Resale
• Parts retrieval
• Asset inventory reports
• Recycling
For equipment that no longer has value or must be destroyed for security reasons, COM2 offers a fully accountable and auditable domestic recycling service focused on maximizing scrap value and minimizing environmental and data risks. COM2's new recovery process for products containing cathode ray tubes (older TVs, monitors, etc.) is the first process in North America to repurpose CRT glass in place of raw materials in ceramic tiles.
Don't lose value by storing your obsolete electronics.
Contact us at
info@com2recycling.com
or call 877-977-2662 for a free asset assessment today.
ELECTRONICS RECYCLING: Efficient, Safe, Economical
Since its inception in 2002, COM2 has processed over 100,000,000 pounds of equipment at itsChicago-area and Ontario, Canada electronics recycling facilities. This experience has helped us develop processes and procedures for efficient, safe and economical recycling all types of e-waste.
Equipment that has no market value, or that has been designated for destruction-only by the customer, is received into COM2's disassembly areas where any valuable parts are removed for resale (when authorized) and remaining scrap is segregated for final material recovery. Our staff is trained in accordance with OSHA and environmental regulations as well as the requirements of the
e-Stewards and R2 Standards
for electronics recycling.
Got e-waste?
Contact us now
for a free quote.
RECYCLING PROCESS:

Click to Enlarge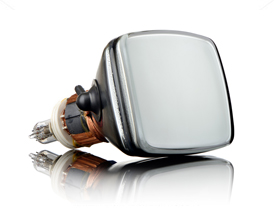 Electronics recyclers know that very few responsible recycling options remain for products containing cathode ray tubes (CRTs) or CRT glass, which often contains lead. COM2's newly launched CRT recovery process uses silica and oxides found in CRT glass to replace raw materials used in producing "frit", or a glaze for ceramic tile. The process has been approved by both the USEPA and the Basel Action Network's e-Stewards program.
Benefits for electronics recyclers:
• Downstream due-diligence requirements are reduced by using a certified downstream recycler
• Volume discounts for e-recyclers only
Contact COM2
for a quote for CRT glass and CRT product recycling.
OEMs, enterprises and communities are hearing about the growing problem of CRT stockpiling across the United States. Knowing that your recycler is not only collecting CRT products but also responsibly recycling the glass either in-house or downstream is critical to avoiding future financial liability for stockpiling.
Learn the five easy steps to making informed decisions about CRT recycling.
COMMUNITY RECYCLING EVENTS: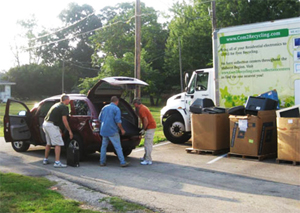 Consumers are becoming more aware of the importance of recycling their electronics and need ready access to recycling. COM2 works with local authorities, schools and businesses to support community electronics recycling events. In addition, our team provides residents with convenient recycling drop-off locations within their community. We encourage residents, businesses, schools and non-profit organizations to contact us for further details on our drop-off and pick-up services.
Contact us for help coordinating your next community electronics recycling event.